Guiding Principles
SEPN's research is guided by these principles:
An overarching methodological toolkit which includes a core set of methods, with adaptations determined based on local contexts
Common data collection processes to enable comparative research
Ability to inform monitoring of the SDGs and GAP priorities by sharing project databases with UN and UNESCO evaluation processes
Community development via dynamic, two-way policy maker-researcher collaboration
Commitment to integrate Indigenous perspectives and considerations throughout the research
Innovative postgraduate training deeply integrates students, postdoctoral fellows, and emerging scholars into research activities

Research Focus
SEPN's research focuses on the following four questions:
What evidence is there of sustainability uptake in policy and practice?
How does this sustainability uptake relate to other priorities in policy and practice?
What are some of the influences on the development and enactment of sustainability policy and practice? (e.g. actors, networks, other policies, local place, political context)?
What are the relationships between practice and existing policy?
Research methods, protocols, and processes are tailored to different international contexts through consultation with local collaborators and partners.
Visit our Publications page to see our research briefs, infographics, technical reports, and scholarly articles.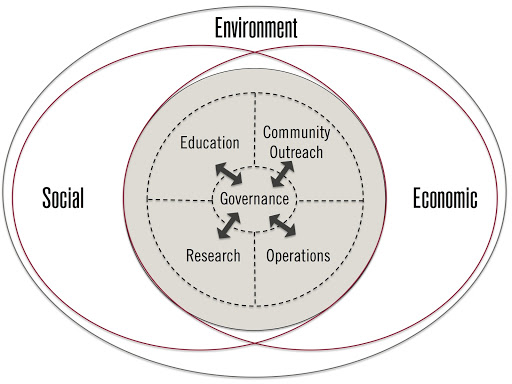 The Whole School Approach
In conducting its research, SEPN examines how formal, non-formal, and informal education systems are engaging with sustainability in five main areas:
Curriculum and Teaching (Education): Sustainability is included in all academic courses, inside and outside of the classroom
Research: Research and/or evaluations are conducted on sustainability in education settings and/or systems
Facilities and Operations: Sustainability is modelled through changes to physical buildings and campuses
Governance: A culture of sustainability is embedded across the entire system and within its leadership
Community Engagement and Outreach: Education systems and institutions engage and partner with the community on sustainability-related projects